Connecting with WinSCP
While it is somewhat less forgiving that its command line sibling, WinSCP can be used to connect to the FASRC cluster.
Note: The following instructions show version 5.21
Create Login Site Entry
You will first need to create a new Login entry.
Protocol: SCP
Host Name: login.rc.fas.harvard.edu
Port: 22
Username: Your FASRC username (no @fas)
Password: Leave blank so that you are prompted
Change Authentication Options
Before saving, click the Advanced button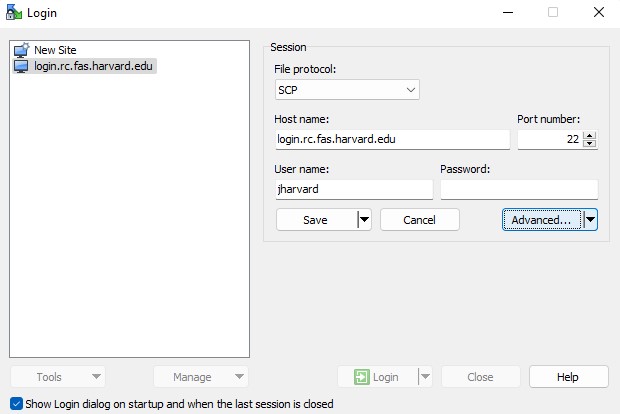 In the Advanced settings, un-check "Attempt authentication using Pageant"
Attempt Keyboard Interactive and Respond with a password to the first prompt should be checked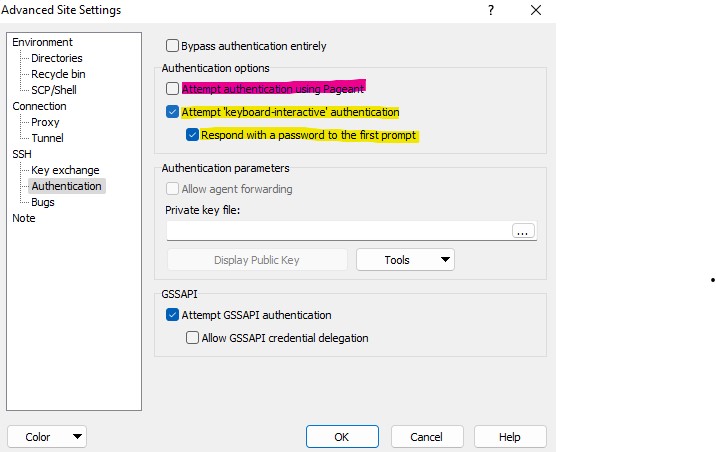 Connect – Password Prompt
Click OK and then click Save.
Click Login on your new entry. You should see a prompt like the following.
Enter your FASRC password.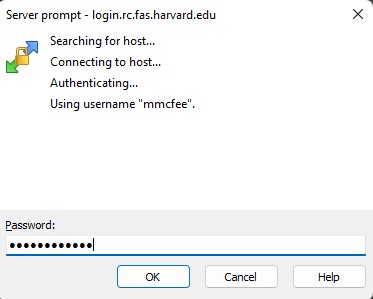 Connect – Two-Factor Prompt
You should then be prompted for your OpenAuth two-factor code.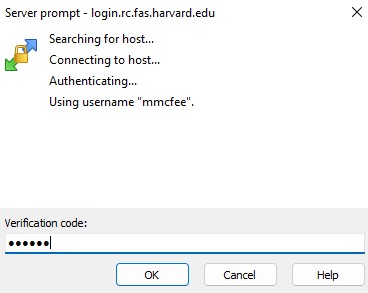 Click OK.