Sid Interface Guide
This page provides an overview of the elements of the Sid interface.
The Sid top navigation ribbon provides access to all Sid tools and features.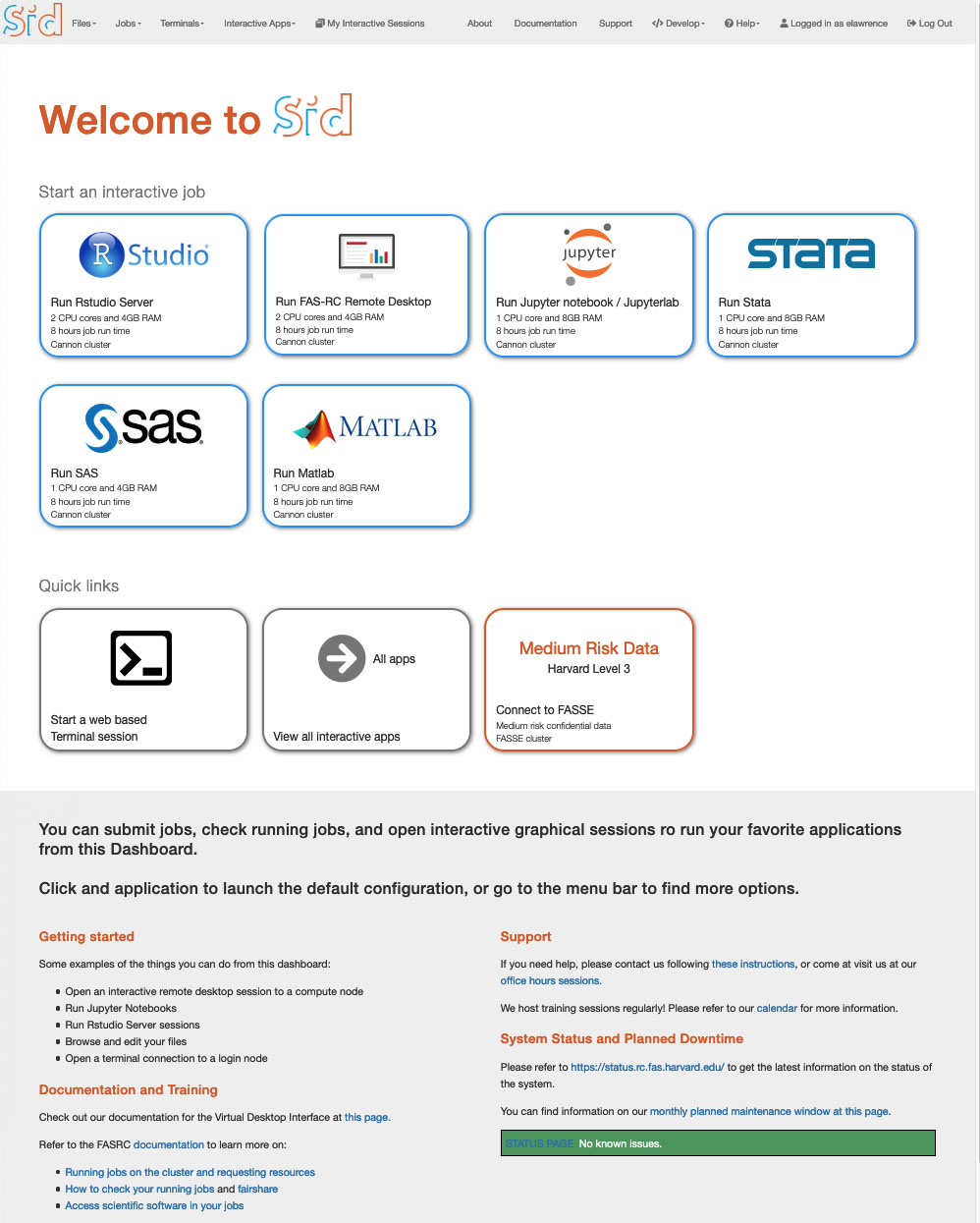 Files -> Home Directory: opens a new tab. The Files tool provides a visual way to work with the contents of your home directory, including making new files and directories, uploading and deleting files, and navigating to other locations such as lab storage.
Jobs -> Active Jobs: opens a new tab with a detailed view of all of a user's batch and interactive jobs.
Jobs -> Job Composer: opens a new tab with an interface for creating new batch jobs or templates for batch jobs.
Terminals -> Cannon: Opens a new tab containing a Terminal providing a command line interface to the cluster.
Interactive Apps: A drop-down menu of the cluster's most popular interactive applications. Selecting an application opens the launch page for that application, where you can customize the amount of resources requested, select an application version, and pre-load scripts.
My Interactive Sessions: View details about all running or recently completed interactive sessions. Currently running sessions include a link to open the application.
About: Learn more about Sid's history and purpose.
Documentation: Link to Sid documentation and the FASRC wiki.
Support: Learn how to find answers to your questions and how to contact us for help.
Active interactive sessions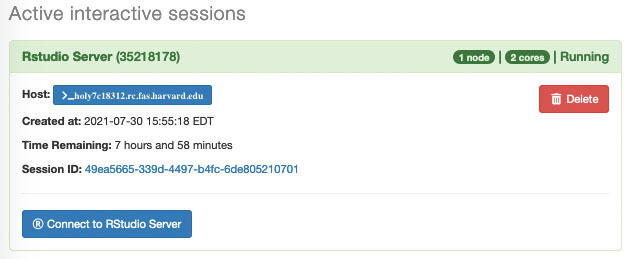 Your 3 most recent active interactive sessions will appear here, along with information about the session and a link to connect to it, if it is running.
If you have more than 3 running sessions, or you want to view information about recently completed sessions, the My Interactive Sessions menu item will show all of your interactive sessions.
Start an interactive job
These quick-launch tiles will immediately launch the relevant application with a pre-configured set of resources. Check the text on the tiles to see the number of CPU cores, RAM and session run-time that will be requested.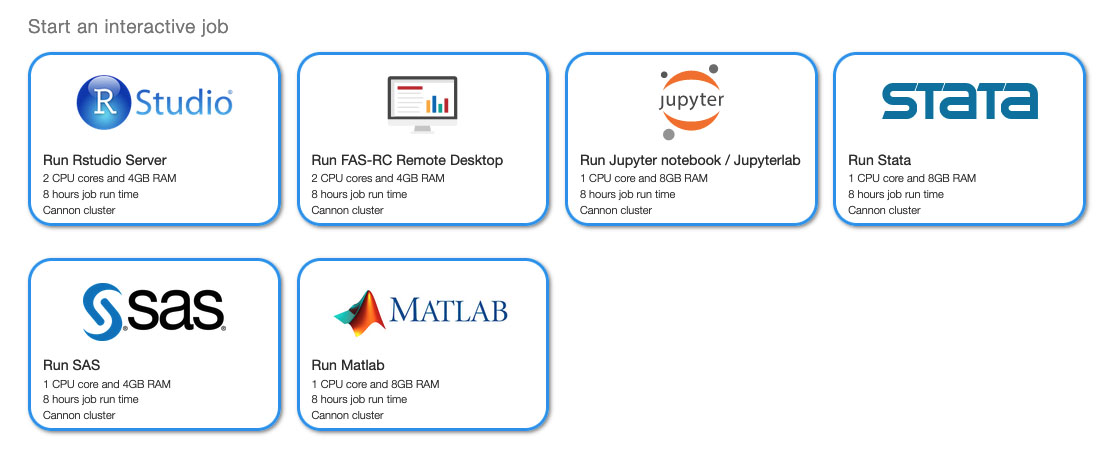 Quick Links
These tiles provide a quick way to
launch a Terminal window (opens in a new tab)
view your interactive app sessions and available apps
connect to the interface for the FASSE cluster for work with Medium Risk ("Level 3") data, if you have been granted access to it.
---
Note: For initial onboarding such as requesting an account, setting up two factor authentication and connecting to the VPN, please see the Sid Quickstart Guide.
Bookmarkable Section Links